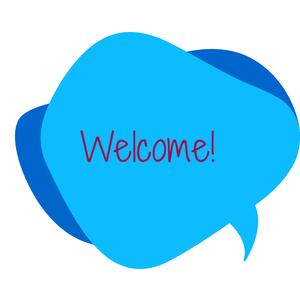 Welcome to The Career Diplomat, a blog sharing experiences about building and maintaining great careers and businesses.
My name is Margot and I am the Career Diplomat.
After finally deciding to dip my toe into the world of blogging, I spent a lot of time considering a name and I guess a way of describing what I do to the bloggershpere.
My a-ha moment came after one of my friends used the phrase 'Career Diplomat' to describe me when introducing me to one of her colleagues.
The name choice resonated further with me when I looked up the official definition:
Diplomat: "One who represents and protects the interests of individuals who are members of the state and promotes information and friendly relations"
And this is me and my blog in a nut shell in the career space.
Career Diplomat: One who represents and champions the interests of those individuals seeking meaningful careers and leading businesses whilst sharing information about our working world and promoting  the value of our professional networks.
So a bit about me, the woman behind The Career Diplomat:
I am the Owner and Director of talentinsight Australia, a career management consultancy in Melbourne, Australia

I've been a teacher, operations manager, talent and business consultant which means I have made several career transitions myself as well as experiencing leading others through change.

I believe that career success means having options to do what you love and the courage to go after opportunities with confidence, clarity and purpose.

I am a firm believer in the power of strong relationships and authentic networks to support professional success.

I am passionate about:

Seeing individuals pursuing careers they genuinely love and reflect their talents
Creating great places to work that have a healthy culture, are productive and profitable
Transparent and collaborative leadership
Supporting successful business and career transition
Building career resiliency
Creating career ownership
I am hopeful that in sharing my thoughts on how to best manage careers and those of the people that we lead, it will prompt you to consider how you can maximise your opportunities, build greater strength in what you do, or inspire you to embark upon the process of creating something that brings you genuine career fulfilment.
I also hope that you will share your thoughts, for it is through genuine collaboration that I believe we can create a place to debate ideas and build some 'friendly relations' that add value to our professional network. If you would like to join the community please take a moment to subscribe below and leave some messages about the topics you are keen to discuss.
Margot – The Career Diplomat[vcex_divider style="solid" icon_color="#000000″ icon_size="14px" margin_top="20px" margin_bottom="20px"][vc_single_image image="88″ border_color="grey" img_link_target="_self" alignment="none" link="http://talentinsight.us3.list-manage.com/subscribe?u=961a17dac8287c94458c7983d&id=f81e0aac65″]